NEXT CARE INDIA
Regular price
₹ 338
Sale price
₹ 338
Unit price
per
Sale
Sold out
Next English Leather Lemon Meyer Air Freshener Spray
Tag line: IT FEELS GOOD, WHEN IT SMELLS GOOD
These air fresheners do not cause the stain to the furniture, upholstery, curtains and fabrics. offer instant and durable freshness by spreading cool and refreshing aroma throughout the space
Celebrate the stimulating scent of citrus as notes of sparkling tangerine, golden mandarin and fresh lemon joints hints of juicy peach and dewy cyclamen. The scent of Lemon Meyer lingers playfully and perfectly rounds out this freshly squeezed fragrance.
NEXT English Leather Floral Air Freshener Spray 220ml
A peaceful and conventional living environment is insufficient to lift our spirits. You'll need something special to spruce up your living room and bedrooms. And for that we have NEXT FLORAL AIR FRESHENER which keeps your bedrooms and living areas fresh with its smell. The tempting aromas of fresh flowers will put you in a state of absolute ecstasy, arousing love and playing with your senses.
Share
View full details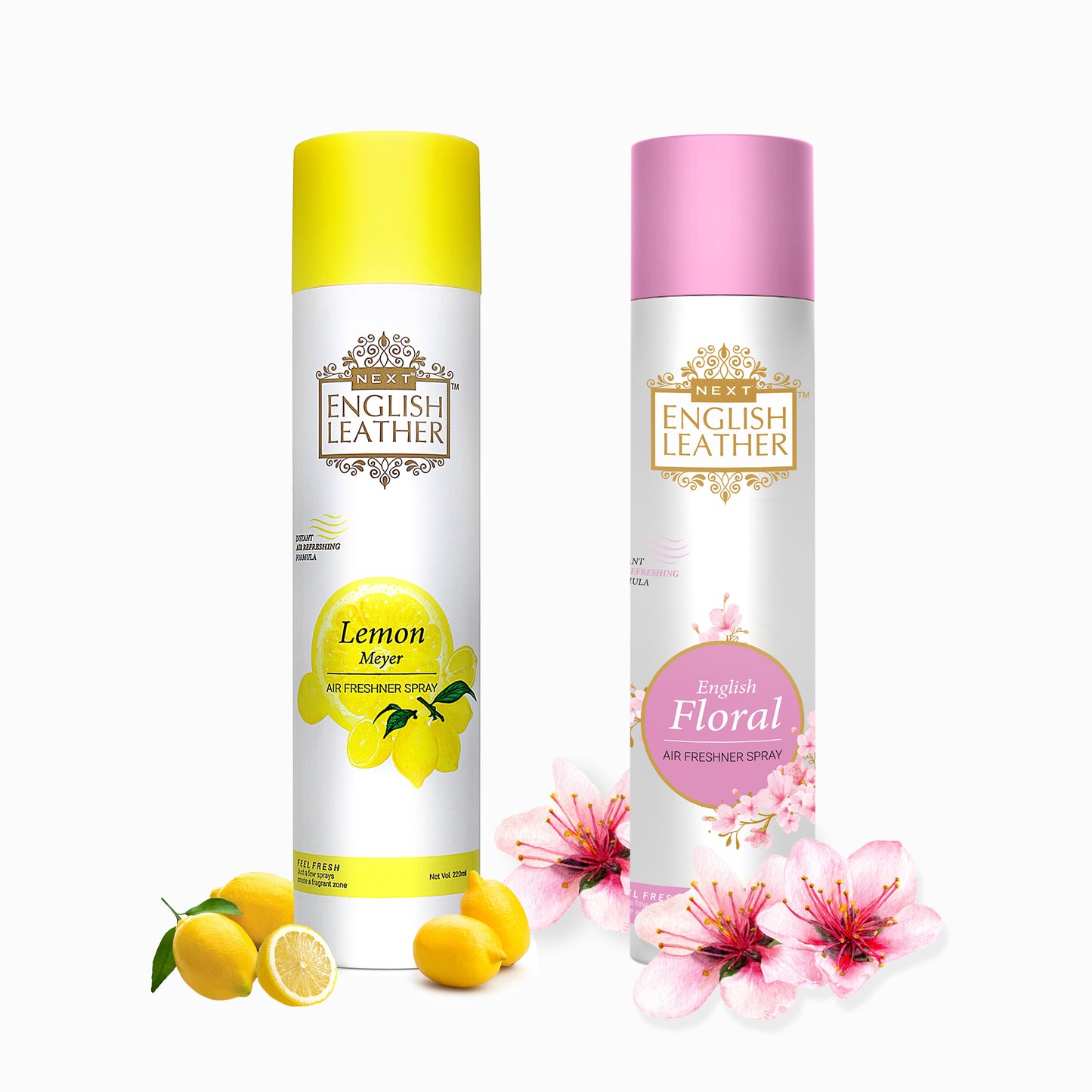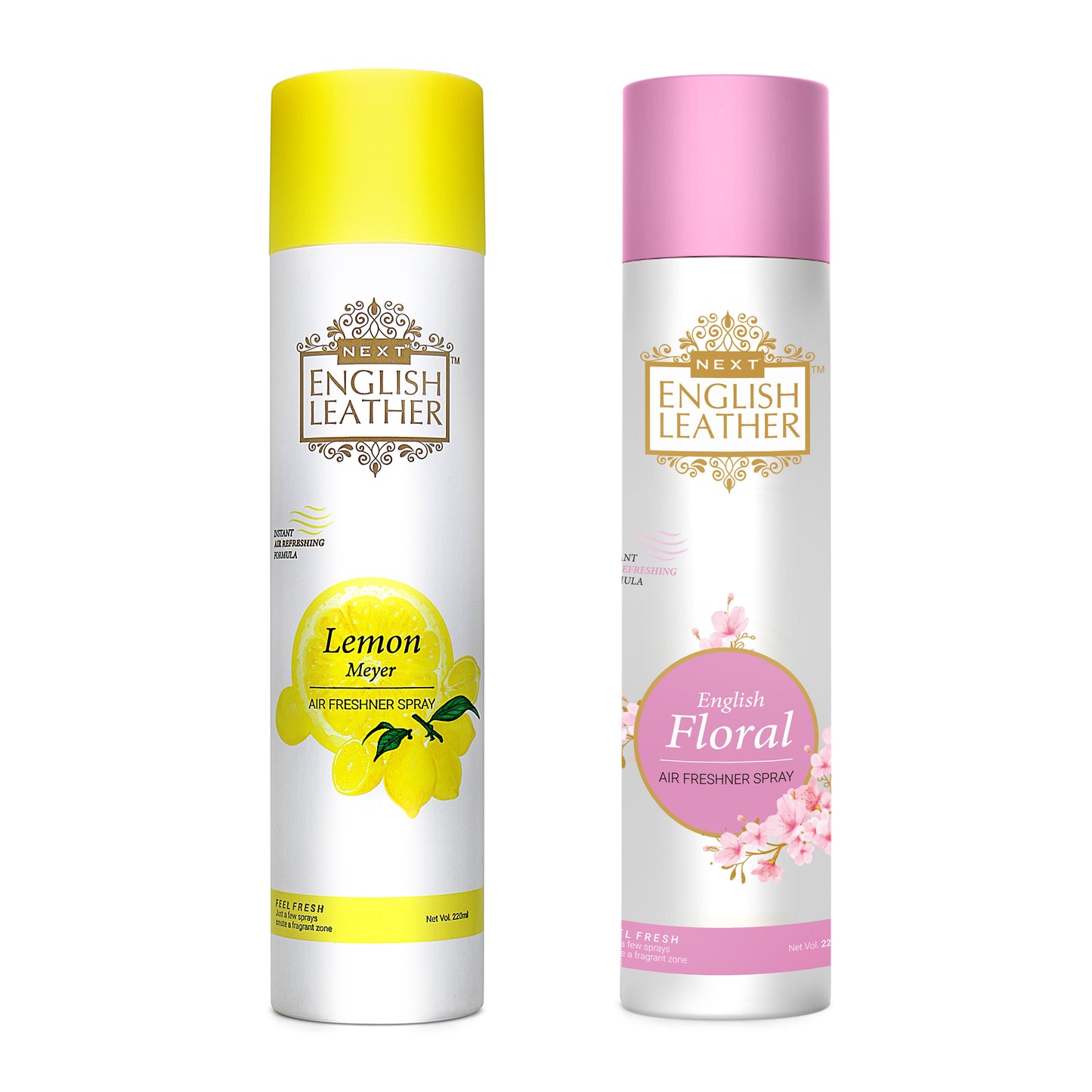 AT NEXT, WE LOVE BEING OPEN ABOUT WHO WE ARE AND WHO WE ARE NOT.
Skin Friendly Ingredients

CP Technology (Ensures Long lasting Fragrance)
SET YOUR SOUL FREE
THE PERFECT FRAGRANCE FOR YOU